SALES - SERVICE - RENTALS
3220 Western Rd. Flint, Michigan 48506
Call Us (810) 736-1100












Camo Carts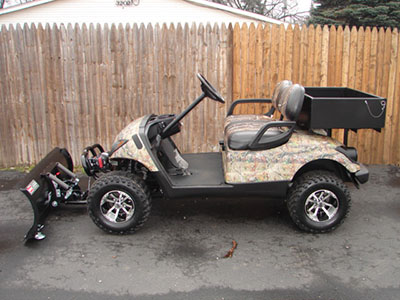 Camo YDR Cart with Snow Plow & Utility Box
....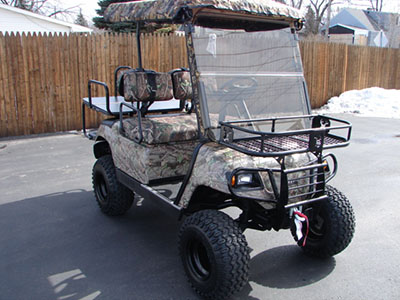 Camo 4 Passenger Cart with Brush Guards
....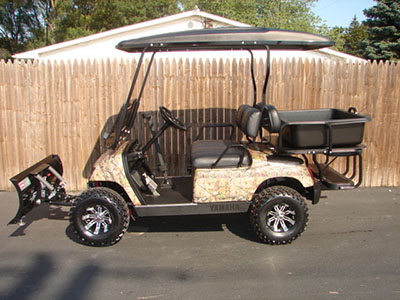 Camo Cart with Snow Plow & Drop in Box
....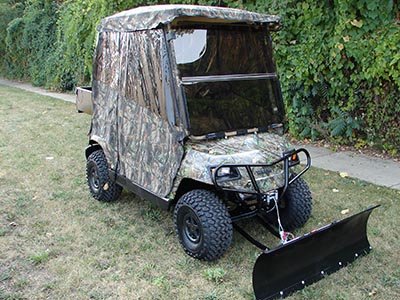 Camo Cart
here is one of our custom camo carts with a bill Jordan real tree 3D body and matching upholstery and also matching 3D enclosure, with plow, winch, posi, heater, brush guard, our tilt dump box, hitch and of course all of our go fast and power goodies.

What a blast to plow ....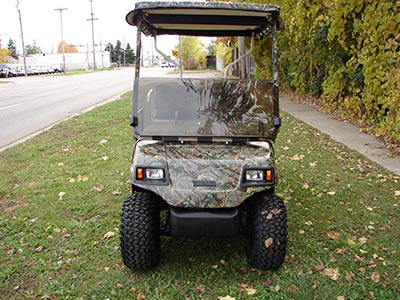 Custom Camo
This is one of our Bill Jordan real tree camo carts that is well equipped. ....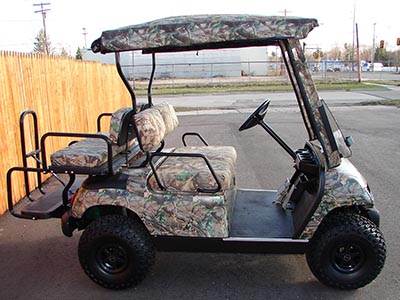 48v Custom 4 Passenger Camo Cart
....