SALES - SERVICE - RENTALS
3220 Western Rd. Flint, Michigan 48506
Call Us (810) 736-1100














About Plowman's Carts
Plowman's Carts was started in 1992 by Don Plowman.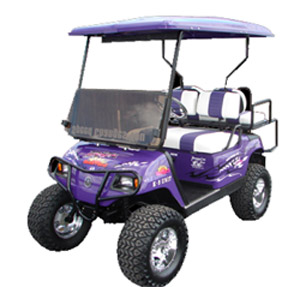 The golf cart business was an outgrowth of the auto repair and snowmobile performance business. Don was in the auto repair and performance business for 25 years. He has retired from the auto repair and focuses on snowmobiles and carts. He is a wealth of knowledge when it comes to performance on anything. Don bought his first golf cart in the mid 80's and by the 90's he was making performance and add on products. Don found a need to make it faster, stronger, and more of a utility vehicle than a golf cart. Since then, Plowman's has grown into a wholesale, retail, custom build and design business. Don is constantly trying to make better factory products and also producing his own products for speed, power and reliability.

Custom YAMAHA and stock YAMAHA golf carts are our specialty. All our carts are reconditioned and fully serviced including full synthetic oil change, spark plugs, drive belts, air filters and pre-cleaner. ALL OF OUR LIFTED CARTS come standard with our extreme performance kit . They have a 8000lb tow capacity and a 800lb haul capacity standard. They are completely washed and detailed and ready for use. All Plowman's carts come with a 1-year 100% parts and labor, bumper-to-bumper warranty. Plowman's specialty is building custom carts for the customer's needs. Ninety nine percent of our carts are new from Yamaha or new left overs, demo's., instead of selling worn out lease cars like our competitors.

We offer electric and gas carts for multiple uses. We carry many different gas and electric carts in stock. We stock all Yamaha parts for all Yamaha carts. We offer sales, service, parts and rentals. We also specialize in YAMAHA Performance Parts.